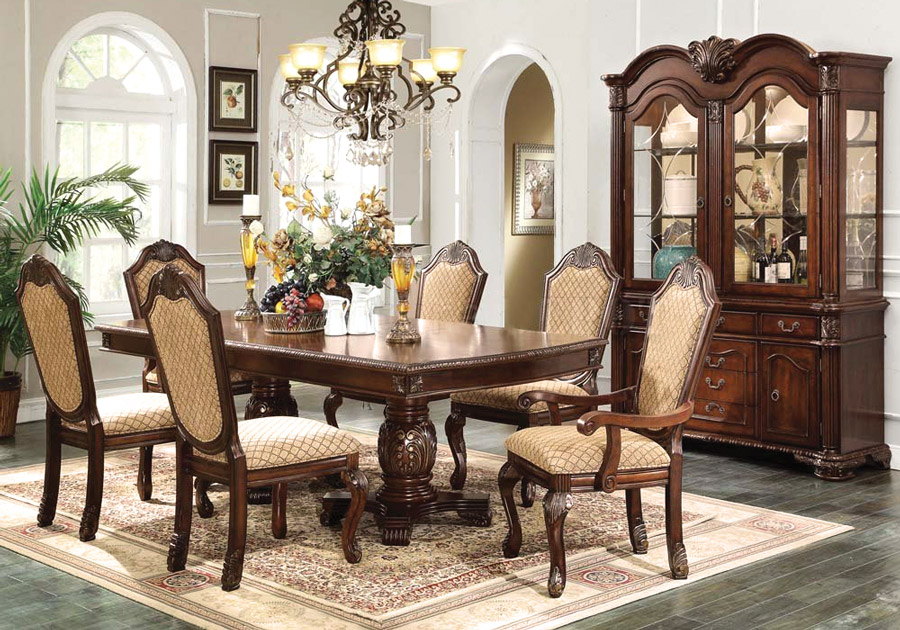 The dining room table is where family and friends come together over a meal to share stories and catch up. Not surprisingly that people shop before holidays to get a table right. You ought to think about a few factors before running out that door
Style Of Dining Room Table
Among the factors is how and where will you utilize your dining room table?
If your table is an extension of your kitchen or family room, odds are you'll use it frequently, like for food prep, crafts or assignments. You'll need something that's more casual in style with a durable surface that will not damage easily.
But if you're trying to search for a table for your formal dining room and you only use it for special events, then you have the freedom to select a more elaborate table with a delicate finish.
Do you entertain a few times yearly? If it's the latter, think about a table. You can create a nice space for your family to enjoy in the evenings that can easily expand when guests come over.
Apparently, your personal style preferences diverse, modern, traditional will help to decide the kind of the dining room table too.
The type of table is at least as important in creating a beautiful and comfortable area.
Rectangular Dining Room Table
A rectangular table is the standard style since most dining rooms are rectangular. It's also an excellent shape for seating over four people. Rectangular tables are often more flexible since most come with panels which make the table bigger.
Oval Dining Room Table
An oval table is similar to a rectangular shape dining table, but it uses less space because of the rounded corners. Oval tables are a fantastic match for a narrow or smaller size space so you can get around the table easier. 
Square Dining Room Table
A square table is best in a square room. It's also a good solution when you've got a small guest list a huge table could be a turn-off. 
Round Dining Room Table
A round table works well in small rooms and smaller city areas. It creates a cozy setting, so it's the ideal shape for a small group of people.
Want a Dining room table? Stop into Badcock Home Furniture & More of South Florida close to you and talk with our in-store staff they will be more than pleased to assist you. We also accept any type of credit and can make a payment plan to fit your budget.