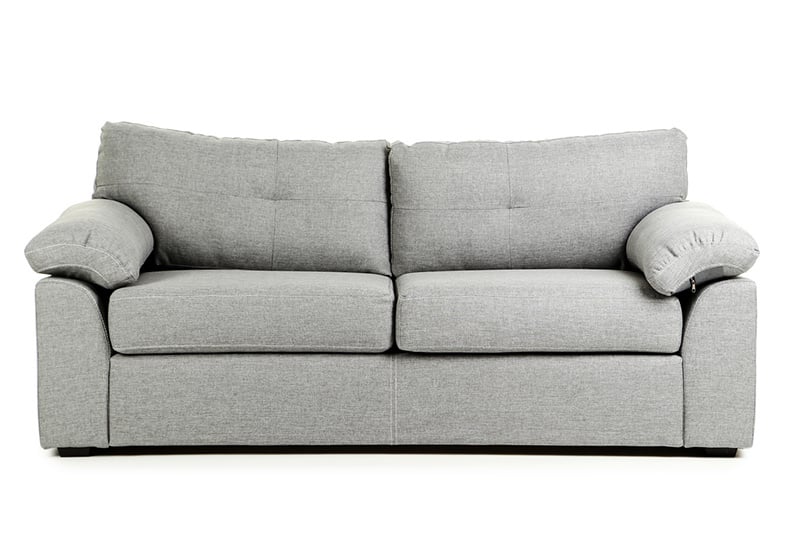 Furniture is a reflection of your style. Those well-chosen pieces remain with you throughout your life and are reminders of key events that make your journey memorable. However, they don't last forever, and you need to know when it's time for a fresh start. How long should a sofa last? Keep reading to find out the life expectancy of couches, clear signs that your sofa needs to be replaced, and some reasons to consider re-upholstery options.
How Long Should a Sofa Last?
The question is, how long should your furniture last, including sofas? Truth is, most industry experts agree that the average life expectancy of today's couches is between 7 to 15 years. There are a few factors that impact the longevity of sofas. They include the following: 
Initial Quality
Sofas are made of wooden frames, metal springs, and fabric-covered cushions. Today's couches benefit from advanced manufacturing processes that allow for greater precision. High-quality pieces are made from real wood and screws. Lower-end items are constructed of pressed wood, staples, and wood glue. You'll need to consider the quality of the materials and craftsmanship of your sofa when answering the question, "how long do couches last?"
Lifestyle
Do you remember the way that your grandmother's living room looked? She likely kept the showroom ready for hosting important visitors. If she was like most grandmothers, the living room sofa was rarely used, and the room itself was usually off-limits to children at play.
How long do couches last today? Fast forward to your living room scene. If your sofa doubles as a trampoline for your toddler and the family dog, it won't last quite as long as your grandmother's living room sofa.
Maintenance
Casual lifestyles often equate to eating, working, and playing on the couch. With this much activity happening, your couch is bound to get dirty. Dirt that isn't quickly removed from sofas can cause fabrics to stain and upholstered materials to break down faster than normal. Sofas that have been regularly cleaned and sprayed with fabric protectors last longer than those that have not been properly maintained.
Five Signs That You Need to Replace Your Sofa
1. Your Sofa Creaks
A creaking couch is an audible signal that your seating is on its last legs. These squeaking noises are caused by a weakened frame or loose metal springs. If you keep sitting on the sofa, you risk breaking its underlying wooden frame and causing injury.
2. Your Sofa Has a Bad Odor
You've rented an upholstery-cleaning machine and cleaned your couch several times, but it still has an unpleasant odor. You even hired a professional to clean and deodorize the sofa. While her solution worked for a few days, the sofa's smell returned. This usually means that the smell is firmly embedded in the sofa's padding. You'll need a new sofa to completely remove the source of the odor from your home.
3. Your Sofa Is Stained
Stains on your sofa make your home look unkempt. They often indicate underlying dirt that's difficult to remove with regular cleaning. When you can't remove stains that cover large areas of your couch, it's best to bypass slipcovers and treat your family to a new sofa.
4. Your Sofa's Cushions Are Flat
Your sofa's firm cushions do more than just make it look stylish. Cushions offer back support that contributes to your comfort and well-being. If your sofa's old cushions can't be removed and replaced, you'll want to start looking for a new sofa.
5. Extreme Wear and Tear
Today's families are spending more time at home. Sofas that see a lot of action inevitably take on a worn look on the seat cushions and armrests. Besides unsightly wear inconspicuous areas, older sofas can show a great deal of fading due to sunlight streaming through windows. It's often more cost-effective to buy a new sofa than to restore the sofa's fabric by reupholstering it.
Four Reasons to
Reupholster
Your Couch
1. Your Sofa Has Sentimental Value
You have a sofa that your mom used in your nursery when you were a baby. You want to keep the piece and gift it to your daughter at her baby shower. Reupholstering the sofa is a great way to preserve the furniture and pass on a legacy.
2. Your Sofa Fits Your Space Perfectly
When you moved into your home, you knew that your living room would be a challenge to furnish due to its odd shape. After taking a considerable amount of time, you found a sofa that fits the space. If the manufacturer discontinued the sofa model that you love, it may be a good idea to consider reupholstering your current sofa and not searching high and low for a similar replacement.
3. You Love the Sofa's Style But Want New Color
Style matters when it comes to sofas. If your well-made sofa is in good condition and just needs a facelift, you may want to consider getting it reupholstered. A high-quality sofa that's made in the style that you want may cost you more to replace than to reupholster. When reupholstering the sofa, you get the enjoyment of choosing new colors, patterns, and textures while keeping a stylish couch that has a solid underlying frame.
4. Add Value to An Antique
You found a great-looking 18th-century couch during your last treasure hunt at your favorite antique shop. You can increase its value by getting a professional to restore it with a reupholstery service.
Contact Us Today 
Your couch doesn't have to be in bad shape before you consider a replacement. Your beloved sectional sofa may not be a great fit in the living room of the new home into which you've recently moved. You may have decided to treat your wife to a home makeover for your anniversary.
Whatever the reason for your new purchase, Badcock Furniture makes selecting the right sofa or loveseat easy. We have an extensive selection of couches that fit a variety of decor themes. Contact us for more information.
Comments (10)