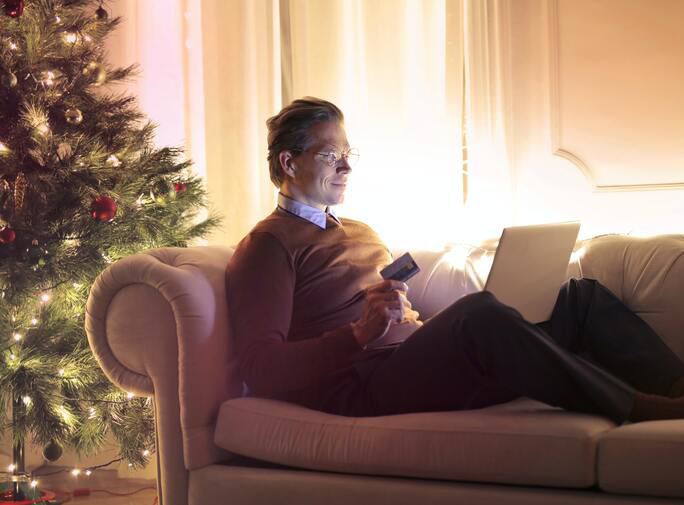 Are you looking to revamp your home? Design experts reveal furniture is at its most bargained for the price during certain key months, seasons, and holidays. The idea of buying new furniture and redecorating may sound glorious, but it can be an overwhelming process. 
In addition to finding the best time to buy furniture, the pieces you choose to furnish your home are bound to be expensive. 
A piece of furniture should be seen as an investment for your home, and you may think the price reflects the quality. However, it's always helpful to find a bargain in which you can save a little more money in your bank account. So, when are the best furniture sales?
Best Time to Shop for Furniture 
There are countless furniture sales throughout the year, but to find one at the time your home needs a makeover is all about timing. 
Finding the right month and season to shop for new furniture can be difficult. The best time to buy furniture is when big department stores center their sales around major holidays or 3-4 day weekends. This is done conveniently for consumers as producers realize it typically takes more than a few days to make a big decision. 
Active shoppers will already know that new furniture styles are offered twice throughout the year. Once at the beginning of the year— usually February— as department stores make the end of the year inventory sales. Then once in August as summer rolls around and new seasonal furniture is released. 
A consumer can shop in January and July to find the best furniture sales. 
Worst Time to Shop for Furniture
An important motto should be remembered when furniture shopping: when demand is high, prices are high and when demand is low, prices are low. 
Demand is high when new products are released and prices are usually low when retailers want to get rid of old stock items. The best time to buy furniture would be when the demand for that product is low. 
Typically, there is a biannual release planned for the furniture industry in the spring and fall; these are the seasons and months to avoid doing a home makeover. If you are desperate to create a new look in your home, design experts recommend shopping the months before spring and fall. However, if you are enticed by the latest trends and don't mind spending a little extra, that's your choice. 
If you are one of those individuals that shop for seasonal trends, you are taking part in something called a collective demand. Collective demand is when society is willing to pay a certain price for public goods, such as a refrigerator or dining room table. 
Those that shop to avoid collective demand are known as bargain shoppers; they are the individuals that shop for next year's winter jackets at this year's blowout sale or the family that bought new sports equipment just after the season ended. These individuals usually know the best time to shop for new furniture and accessories. 
Design experts recognize that the months between January and April are budgeted months. This is possibly due to Christmas money that was spent frivolously in December or the income tax deadline that approaches in April. 
Types of Furniture Sales
There is every type of furniture sale you can think of, but when do the best furniture sales occur? Furniture sales usually coincide with holidays and 3-4 day weekends, some of those holidays and sale items include:
Presidents Day (February)

Living room sets

Upholstery, such as sofas and recliners

Memorial Day (May)

Mattresses

Bedroom sets

Refrigerators 

Outdoor furniture

Fourth of July (July)

Back to school

Children's furniture

Office furniture

Labor Day (September)

Dining room sets

Rugs

Lighting

Dishwashers

Washers and Dryers

Outdoor furniture

Black Friday (November)

Everything is on sale

Electronics

End of the Year (December/January) 

Get rid of inventory

Kitchen appliances

Electronics

Clothing
Although these appliances will be on sale at other times throughout the year, these are the most opportune times to act.
Regular Sales
Although the months between January and April are low-spending months for many families, there are still regular sale items offered in stores. 
Wholesalers and department stores make up for potential losses at the beginning of the year. They do this with new furniture releases and sales cuts on previous items like living room and dining room sets.
Shop the months before summer hits to find discounts; a lot of new furniture is released in the summer months and you can save by snagging items that are considered out of style. Conversely, some might say the best time to buy furniture and accessories is at the end of summer or winter as regular sales take place.
Looking for a specific buy will certainly have something to do with availability and sale prices; items and their colors are sold by season. For example, if you're looking to specifically go for the color scheme of gold, brown, red, and green, you will want to shop through the fall and winter months. 
In addition to those colors, if you are looking for brighter hues such as white, yellow, pink, or pastel-like, the best time to shop for furniture would be early spring and summer. 
While there are regular sales held throughout the year, individuals should not expect custom or handmade pieces to be discounted. Custom furniture is on-demand and specially ordered; the product is never made in abundance. 
For custom pieces, retailers will most likely not apply a discount even if they need to move older stock items. If you are interested in a custom piece, there is no need to wait for a sale.
Holiday Sales
If you have ever wondered when one of the best times to buy furniture is, holiday sales prove to be a valuable time.
Some of the best holiday sales include:
President's day and the week leading up to it

Memorial day

Fourth of July

Labor day weekend and the week leading up to it
Many homeowners try to complete DIY home projects in the spring and summer. Although, there are those few who scramble to finish just ahead of the winter months and holidays. 
Before the holiday season approaches, many shoppers forgo the incentive to wait another month and buy pieces of furniture without a discount. Design experts have revealed furniture prices dip in the winter months as new furniture styles are released for the new year. 
After holidays, wholesalers and department stores prepare for the warmer months as that is their busiest time for furniture sales and production.
Store Credit
Take advantage of your store credit. Some of you may be thinking, "how valuable can store credit or coupons be?" The answer is very. 
When shopping directly at a retailer's store, store credit and credit cards offered by retailers can be helpful but also deceiving. Store credit is offered when a customer cannot be issued a refund for returning an item. 
The individual will then use that store credit to purchase another good from the same store; the individual can either purchase something for the same price, for less or more and pay the difference. 
If you have a store credit, it should never expire. The amount of store credit will vary for each individual and should be your choice whether to use your store credit or not.
Design experts advise consumers to save store credit if there is extra money at the moment. However, if you don't have extra cash but need that new piece of furniture, take advantage of your store credit. 
A store credit card is different. They work similar to a regular credit card, but only allow you to make purchases at the store they're associated with. Store credit cards allow an individual to make purchases and payments just as a regular credit card. They also limit one to the amount they can spend.
Store credit cards are tricky and may end up costing you more than the discounted item you originally wanted. If you put an item on your store credit card and don't pay it off right away, a balance will carry over that also charges interest. The initial purchase of the item plus the interest will eat into the savings you had just thought you scored on that item. 
A better alternative to credit cards and store credit would be coupons. Coupons provide discounts and free shipping codes. Although these are not as heavily influential or as easily acquired as store credit cards, individuals can search for coupons online or in magazines. 
Finance at Badcock
At Badcock, customers may not have to worry about the best time to buy furniture as they offer no-interest financing. No interest financing has been offered in-house for years and allows a customer to choose between a 6, 12, and 24-month plan. 
These promotional plans are subject to credit approvals and applied to a single-receipt qualifying purchase on an approved Badcock account. These plans may require a minimum purchase or down payment.
If you are not pre-approved for a no-interest financing plan at Badcock, they offer an alternative financing program through Snap Finance. This option is for those who have no credit or less than a perfect score.
Why Save
Saving on furniture not only helps the consumer, but it helps the producer of the goods as they can continue production into the new year. If you like to shop, remember that buying a product you don't need is never a bargain no matter how much it's marked down. 
In the furniture industry, the best time to shop can be inconsistent as there is always going to be a sale. If what you're looking for isn't discounted now, it might be in the next few months, but you have to check back. Contact us today at Badcock Furniture to find the best deals on furniture for you and your family.