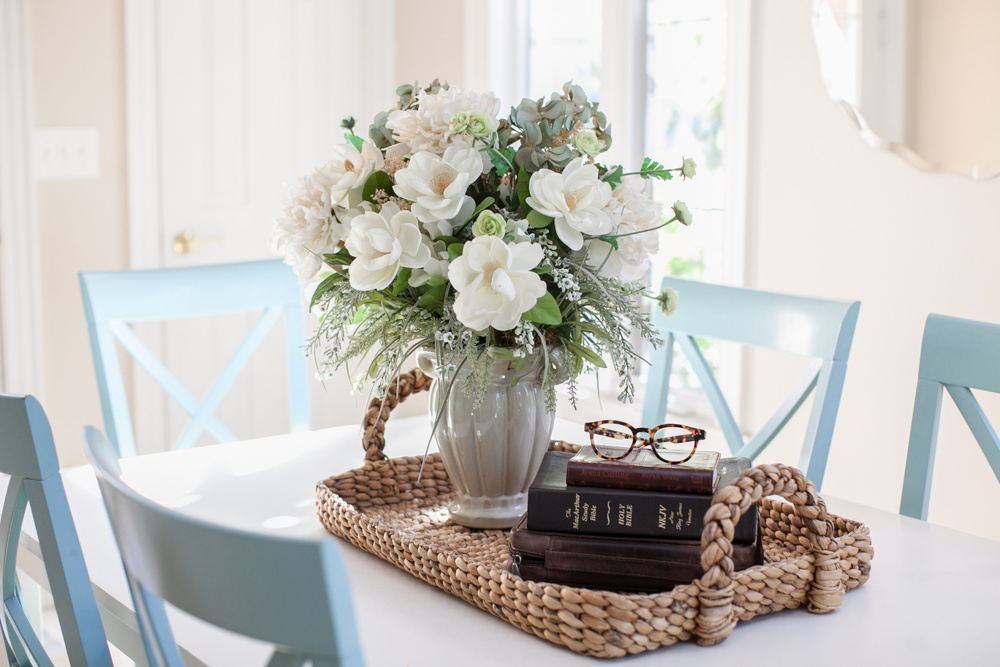 People love making the inside of their homes inviting. One of the best ways to decorate is with flower arrangements. Floral living room sets accentuate the style of your decor. Also, they act as accent pieces within your space. Uncovering the benefits of using faux flowers around your house will make you want to find the perfect items.
Why Use Flower Arrangements in Your Home?
Indeed, flowers are delicate and add vibrance to any space. When you bring nature indoors, it boosts your mood. As a result, you feel more relaxed and comfortable. Even faux arrangements have the same effects.
Besides your mood, flowers promote creative thinking, which makes them ideal for your home office. Texas A&M University conducted a study that showed flowers encourage productivity.
Benefits of Using Faux Flowers as Decorating Pieces
Although you may decorate with fresh flowers, it makes more sense to enjoy the benefits of faux flower arrangements. First, when you use artificial flowers, there are no seasonal restrictions. For instance, if you like lilies or sunflowers, faux flowers make it possible to keep these items on display all year. Also, they are friendly to pets.
Most importantly, artificial flowers require little maintenance. For instance, you never have to worry about daily watering or sunlight. Dining room table flower arrangements and other plants will always look fresh and new. Finally, artificial flowers last a long time. They never die. With simple dusting, these remain clean and beautiful throughout your home. At Badcock Furniture, all of our arrangements are created from top materials that complement any decor.
Where to Place Flower Arrangements
Luckily, our floral arrangements can be placed anywhere.
Flower Arrangement for Living Room Table
A flower arrangement for living room tablespaces is popular. Flowers add a touch of brightness to space. Whether you have a formal living room or a more family-friendly area, it is simple to decorate with a vase. A large planter can bring life to an empty corner as well.
Dining Room Table Flower Arrangements
Whether you are hosting a meal or not, a beautiful floral arrangement is always welcome on the dining room table. It creates a focal point in the room. Matching flower colors to the color on your walls provides an elegant look. A special centerpiece is ideal for a holiday celebration as well.
Kitchen Flower Arrangements
Some homeowners place bowls of fruit on kitchen countertops as decorations. However, a nice arrangement is even better. Flowers can be subtle and complement other parts of your kitchen. A monochromatic arrangement adds impact without being too much for space.
Home Office Floral Arrangements
To repeat, floral arrangements are ideal for a home office. They encourage a productive work environment and drive creative juices. A small vase can be placed on your desktop or windowsill. You can play with colors and sizes to provide an inspiring atmosphere as well.
Bedroom Floral Arrangements
Certainly, waking up to the sight of flowers sets a productive tone for the day. A small pot or vase is perfect for your nightstand or dresser. As the sun shines inside, you will feel energized and renewed. On the other hand, floral arrangements offer a feeling of optimism during rainy days as well.
Enjoy the Delightful Selection from Badcock Furniture
Although you can go to a florist and spend a fortune on flowers for your home, a more sensible solution is perusing the floral arrangements and decorations available at Badcock Furniture. We proudly offer the finest quality floral living room sets and other pieces that brighten any home. You can choose from a traditional or contemporary style so that you complement your existing decor. To uncover floral arrangements that make your home pop, contact us today.